Forged from the ashes of an Empire that nearly conquered all of the Galaxy, forced away from all their hard work and dedication to make their vision a reality, all their sacrifice in vain all of this in the name of the Empire - the First Order was born. Established by a military genius that intended to use the mistakes of the Empire as a lesson to learn from and grow the Supreme Leader Snoke rose up and unified the Imperial remnants. Having started from the scraps of a dead Empire and would later earn it's place as the most powerful force in the Galaxy. The First Order had no intention of losing as their predecessors had. They were conquerors and would stop at nothing to ensure the Galaxy was unified under their banner.

When Snoke convinced the late Ben Solo to join their cause it had only worked to their benefit. From there, all that stood in their way was reduced to ash. All had seemed to be going well, that was until Starkiller Base was destroyed but not before it had crippled the New Republic. In this time of loss there was also growth, though their superweapon was destroyed the aftermath of it's destruction made the First Order the most powerful force in the entire Galaxy and they used the New Republic's time of weakness to their advantage and had begun establishing footholds at key locations, drawing even closer to the heart of their enemy. It wasn't until the establishment of the Galactic Alliance that the First Order knew the Allies were becoming more powerful and stopped their conquest to reaffirm their strength in the previously established footholds, fortifying their positions to make it harder for their enemy to advance on them.

Now, as the First Order is faced once again with defending their progress. They will ensure no one breaks through and that the only path that will be forged is a path for the First Order so that they may go directly into the heart of their enemy and stop it from beating once and for all.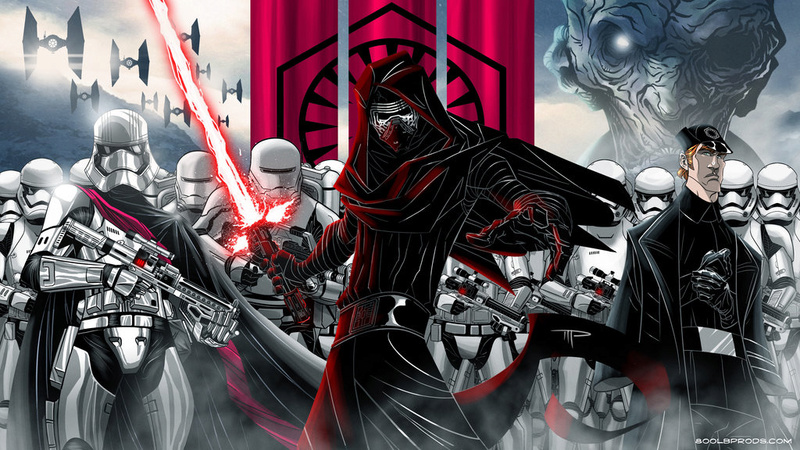 Admin




Posts

: 16


Credits

: 327549


Join date

: 2017-02-28





Similar topics
---
Permissions in this forum:
You
cannot
reply to topics in this forum